Use Cases now Available in Azure North Europe Stack
New data templates for specific use cases are now available in the Azure North Europe stack.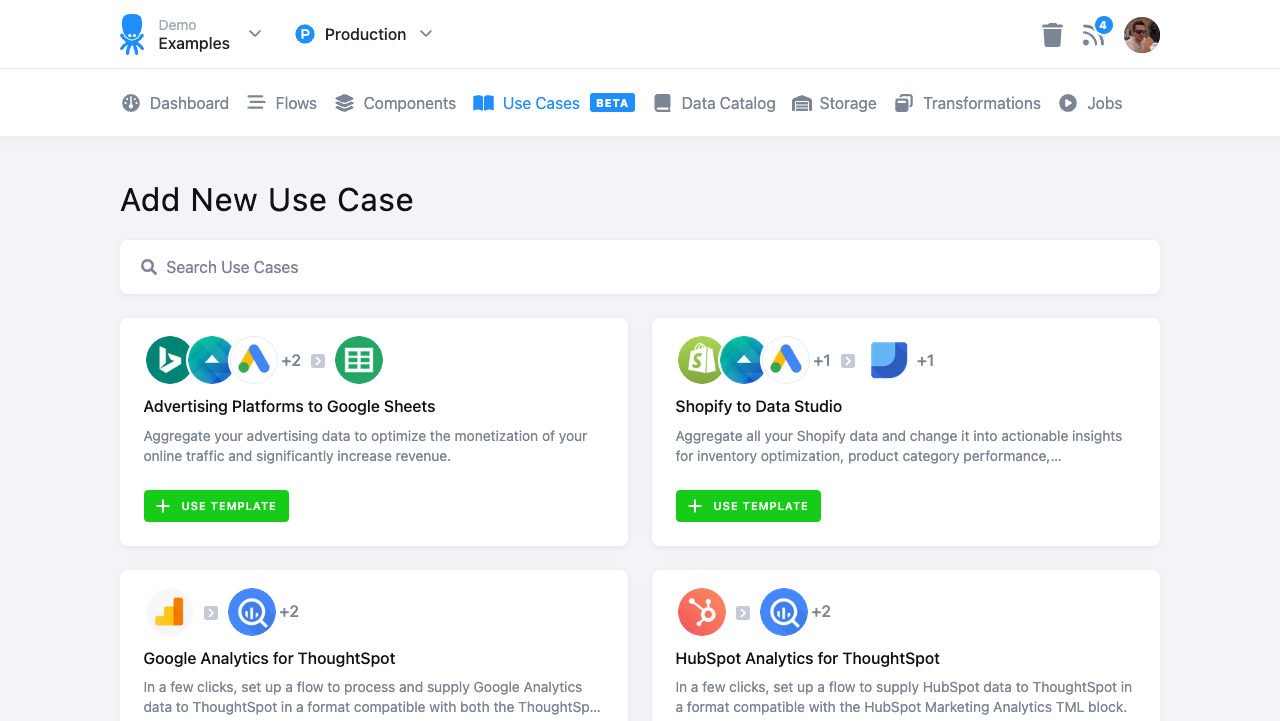 We announced two months ago that the old data templates will be replaced by brand new use cases.
The time has come and we are happy to announce that new data templates are available for all projects in the Azure North Europe Stack. Although this is a beta release, you should have a nice experience when using the preconfigured data sources and destinations for specific use cases.
We'd like to hear your feedback. Feel free to go to your project and give the new use cases a try.