Month in Review: December 2022
December was very intense in terms of the changes we made to the product. Here are the major updates, plus a few smaller but important changes.
Flow Builder
One of the major updates we released was an updated Flow builder: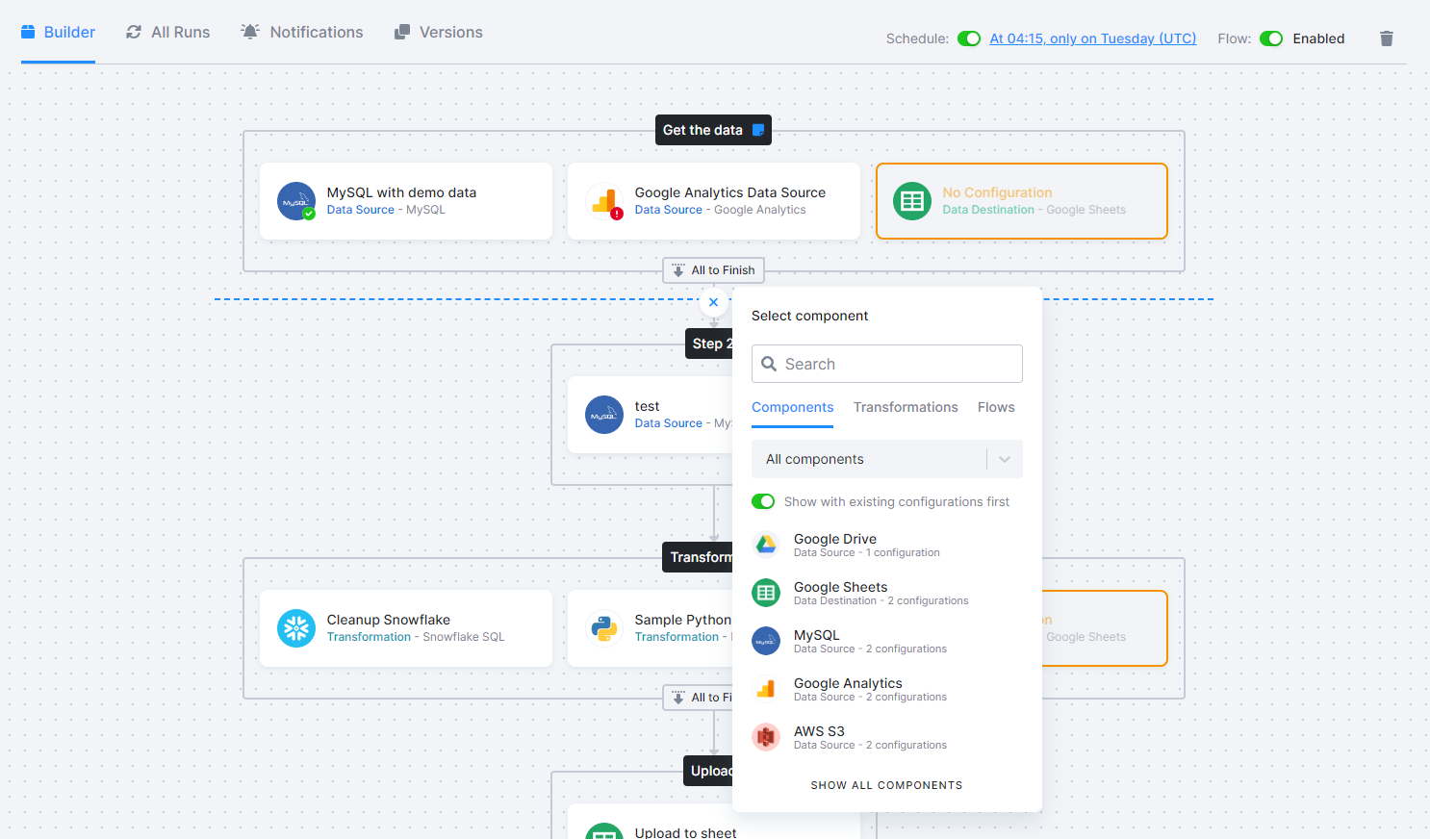 Global Search
Another important feature is Global Search. Just press the slash key / and explore how it can help you with navigation in your project.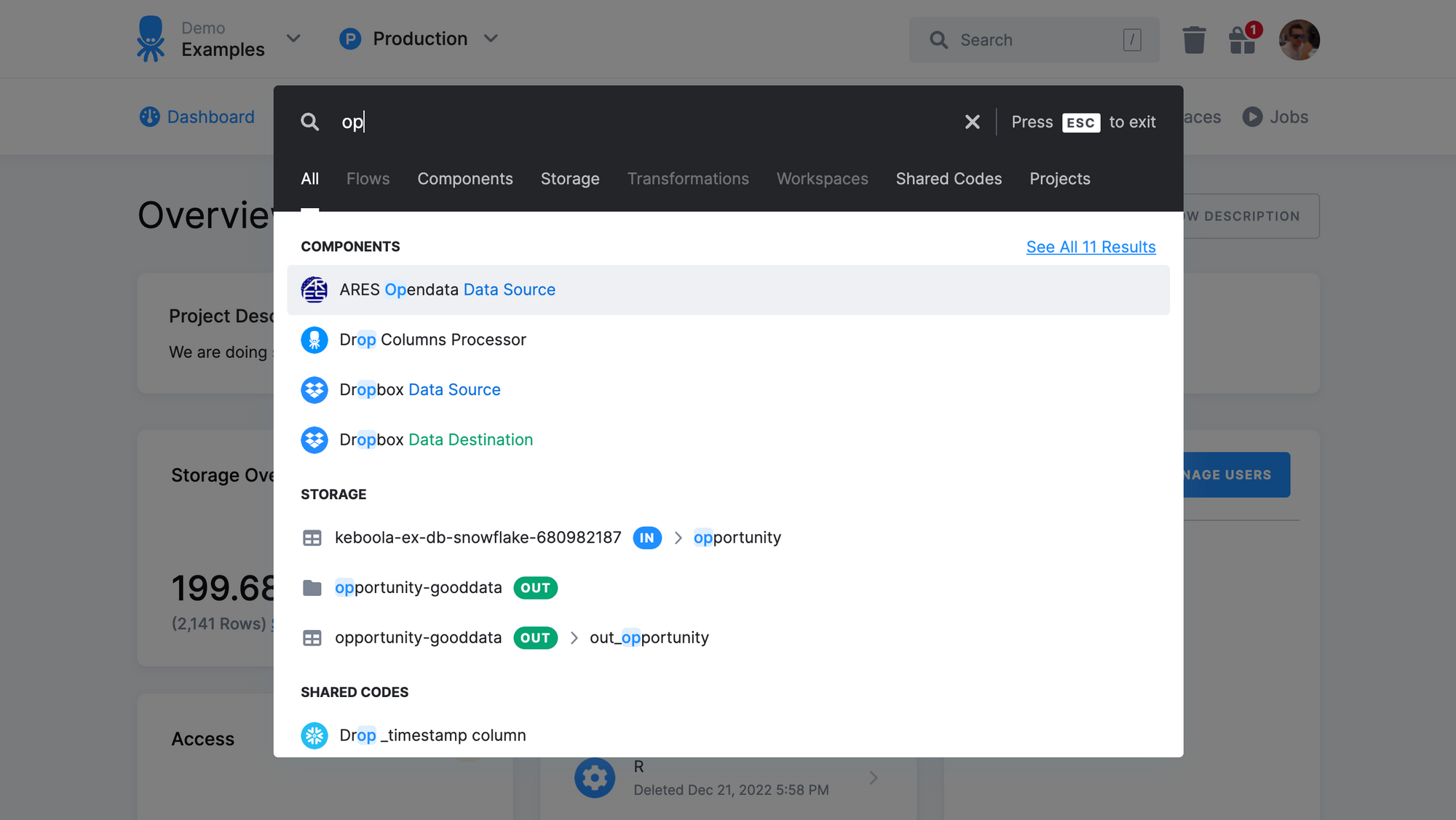 Minor UI Updates
Component configurations, such as Google Drive and Google Analytics, can now be fully authorized, including in development branches.
Configuration rows can be deleted in batches.
Configurations can now be copied with or without keeping the rows (auto-detection is in place, but this option is offered only when available).
Selecting more tables during Input Mapping definition is now easier when you need to add multiple tables.
Other Updates
The orchestration on Queue v2 now shows the errors from child components (this also applies to email notifications).
A new version of Keboola CLI has been released.