Flows — A New Way to Create Data Pipelines
Our flow builder has been released to GA. It offers great new features.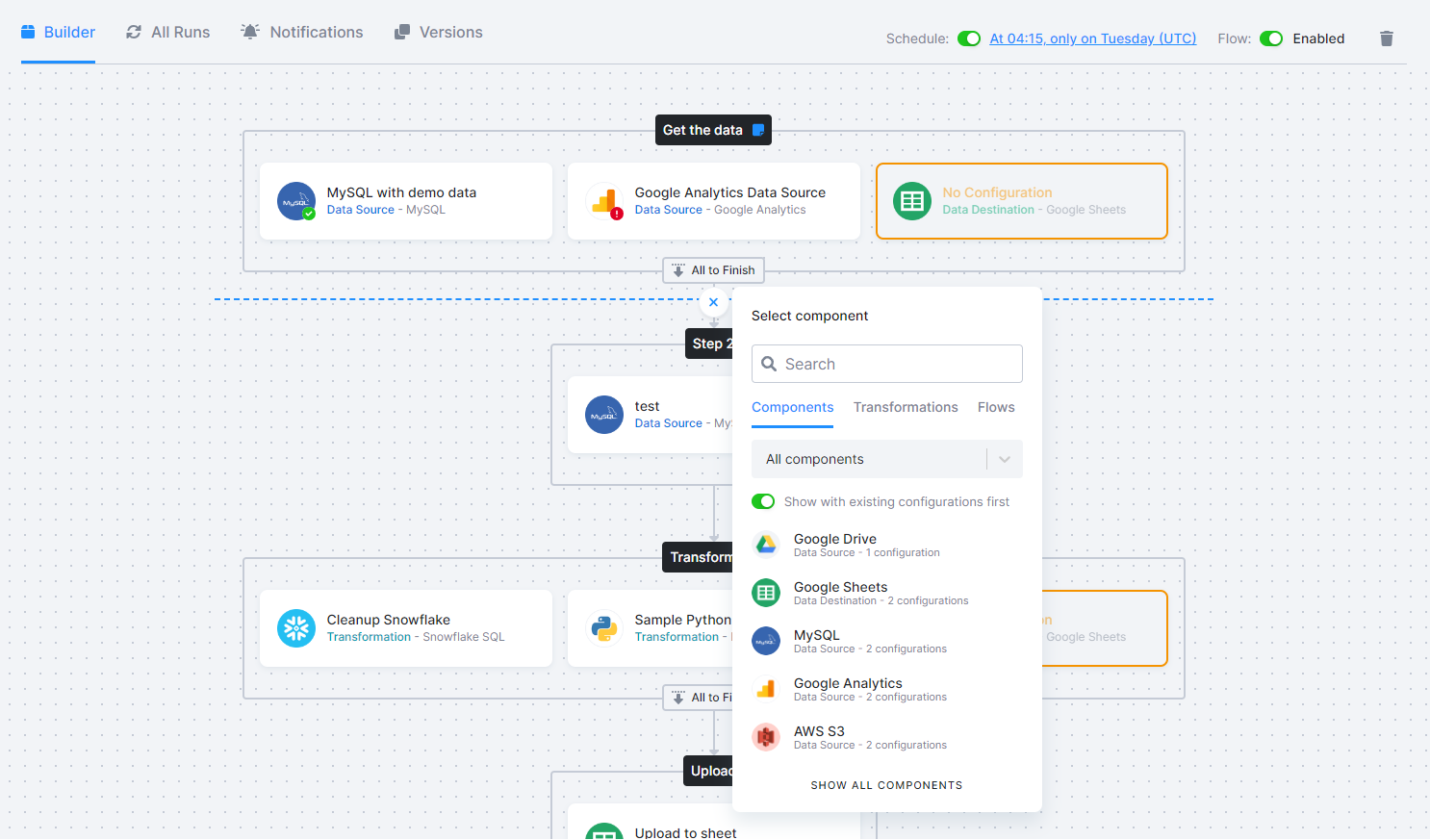 These updates will improve your user experience, and will make building and managing your flows even easier and more efficient. You can now do the following:
Add tasks directly to any phase or phases.
See a phase even with single tasks and rename single-task phases.
Add notes to each phase.
Select a whole phase or just a few tasks in the retry job.
Easily create a new configuration from a detail. (The task detail has been redesigned.)
For all sorts of tasks, take advantage of the better performance of the flow builder.
There are numerous other UX improvements.
If you have any questions or thoughts or comments, you are always welcome to contact us through our help center.