Introducing a visual data pipeline builder. Building and automating your pipelines has never been easier.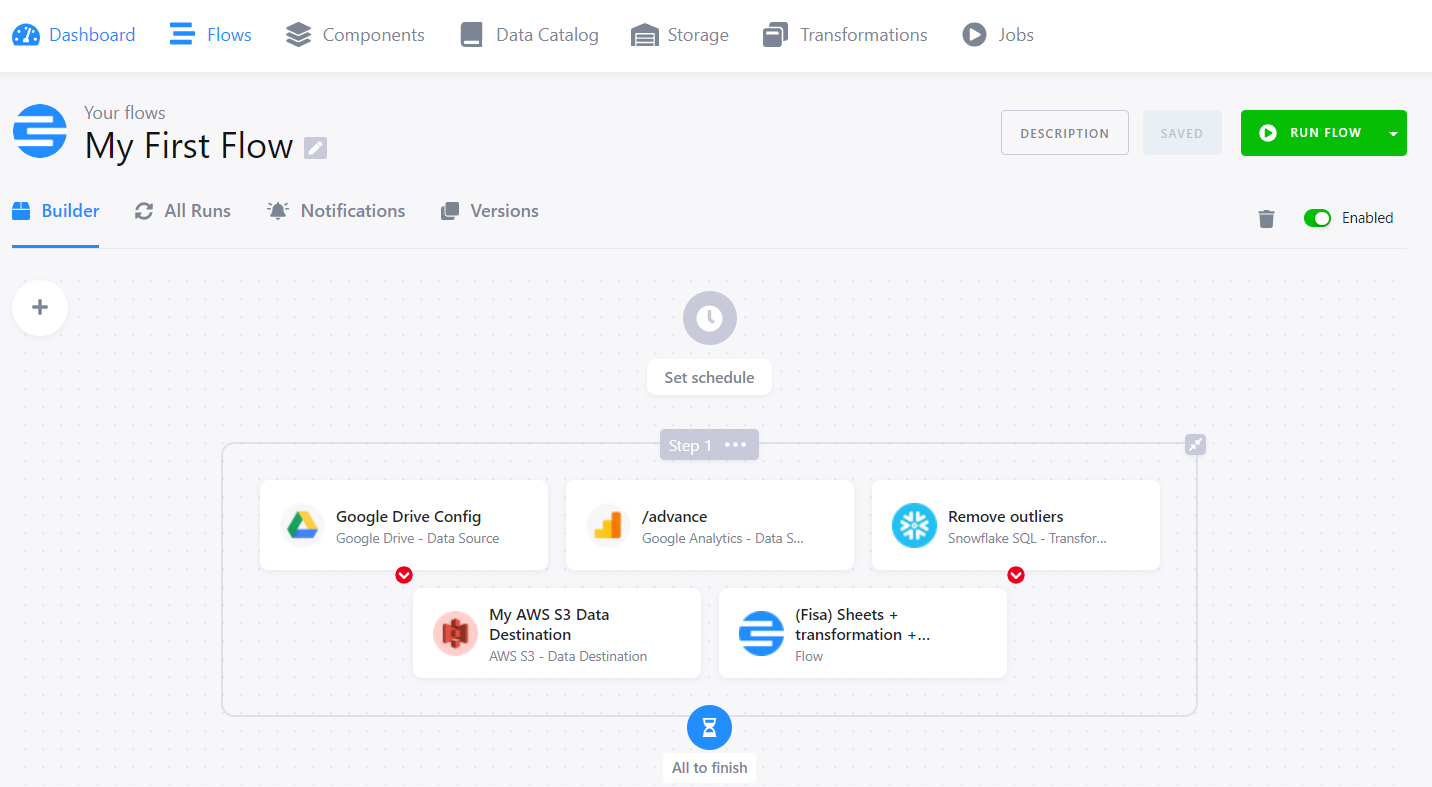 The option to set a project's description via the project create and update Management API calls is no longer available.
Maintenance of Keboola Connection AWS stacks will take place on Saturday, May 28th, 2022 and should take less than three hours.
A new version of our telemetry has been released, and you can get the new data via the Telemetry Data extractor (a data source component).
To better explore the status of your existing configurations, you can now see the information about each configuration's last job directly in the configuration table.