Storage Multi-action Improvements
We added support for selecting multiple tables on the Storage index page.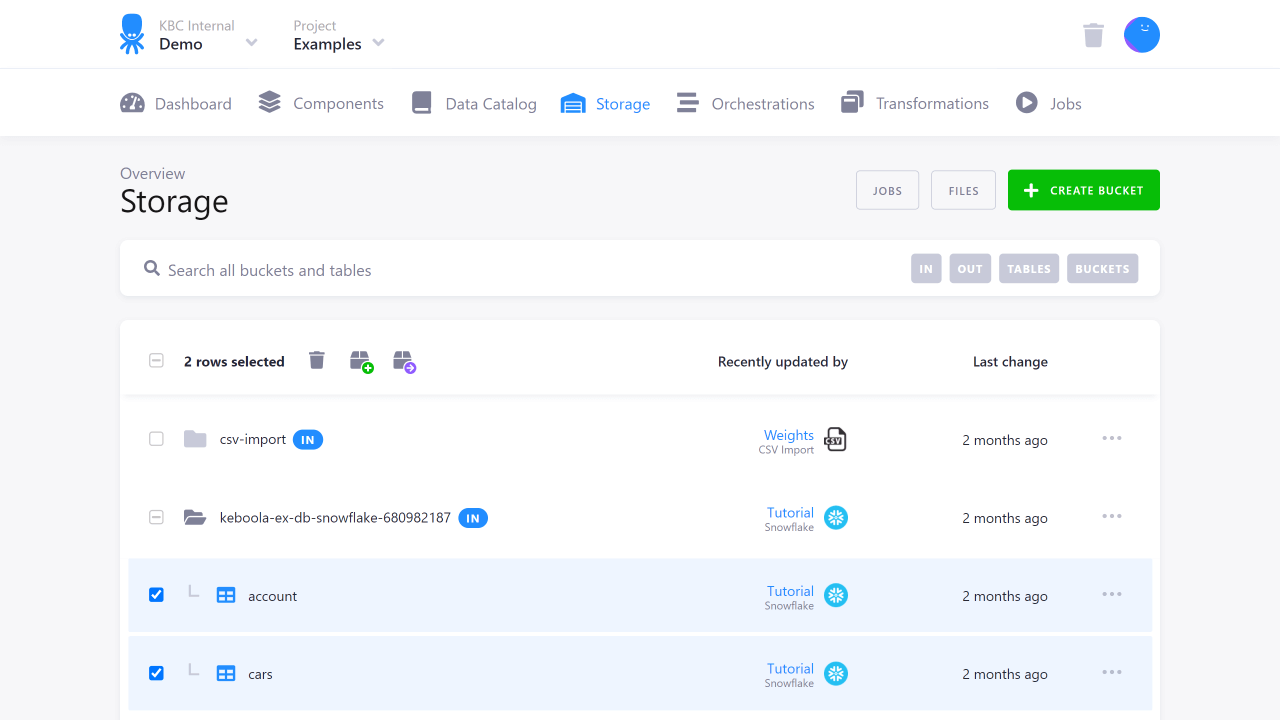 In addition to the Delete action, we have introduced two more actions:
Create New Workspace – creates a new workspace from selected tables.
Copy to Existing Workspace – allows you to choose one of your existing workspaces and copy your selected tables there.
You can also select a bucket, in cases you want to create mappings for all its tables.
Similar actions are available also on a bucket detail page.