Processor Configuration now Available for more Data Source and Data Destination Components
From now on you can configure processors directly from the UI.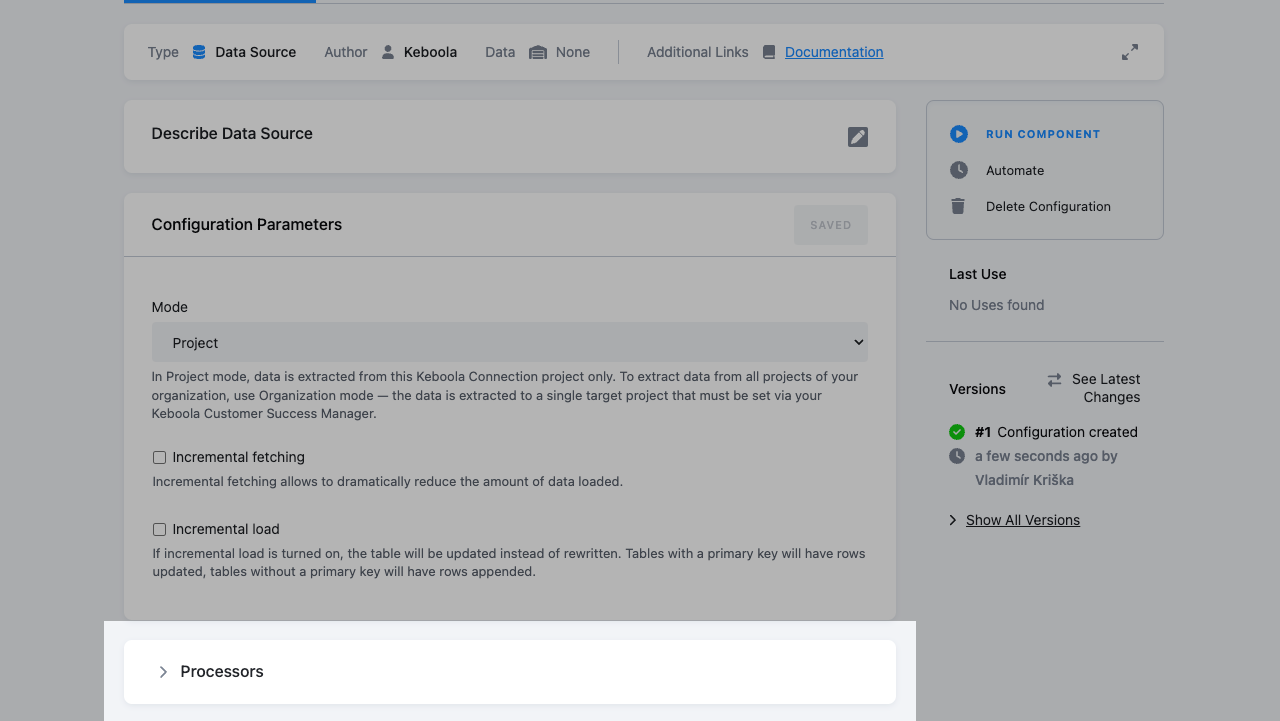 The Keboola Connection UI supported the configuration of processors for all common components (without a custom UI), but it had to be configured via an API first or via a specific component flag in the Developer Portal.
Processors can be very useful when you need to update data before loading to an external system or when you need to update data (e.g., combine them) before loading to our Storage.
We are now happy to announce that all data source and data destination components (which do not have processors as part of their configuration and do not have a custom UI) now support the configuration of processors out of the box. So, no API calls are needed.
Read more about processors in our documentation.