Onetime Email Notifications for Jobs
No more constantly checking the platform for updates. Subscribe and receive emails that will let you know when your job has completed.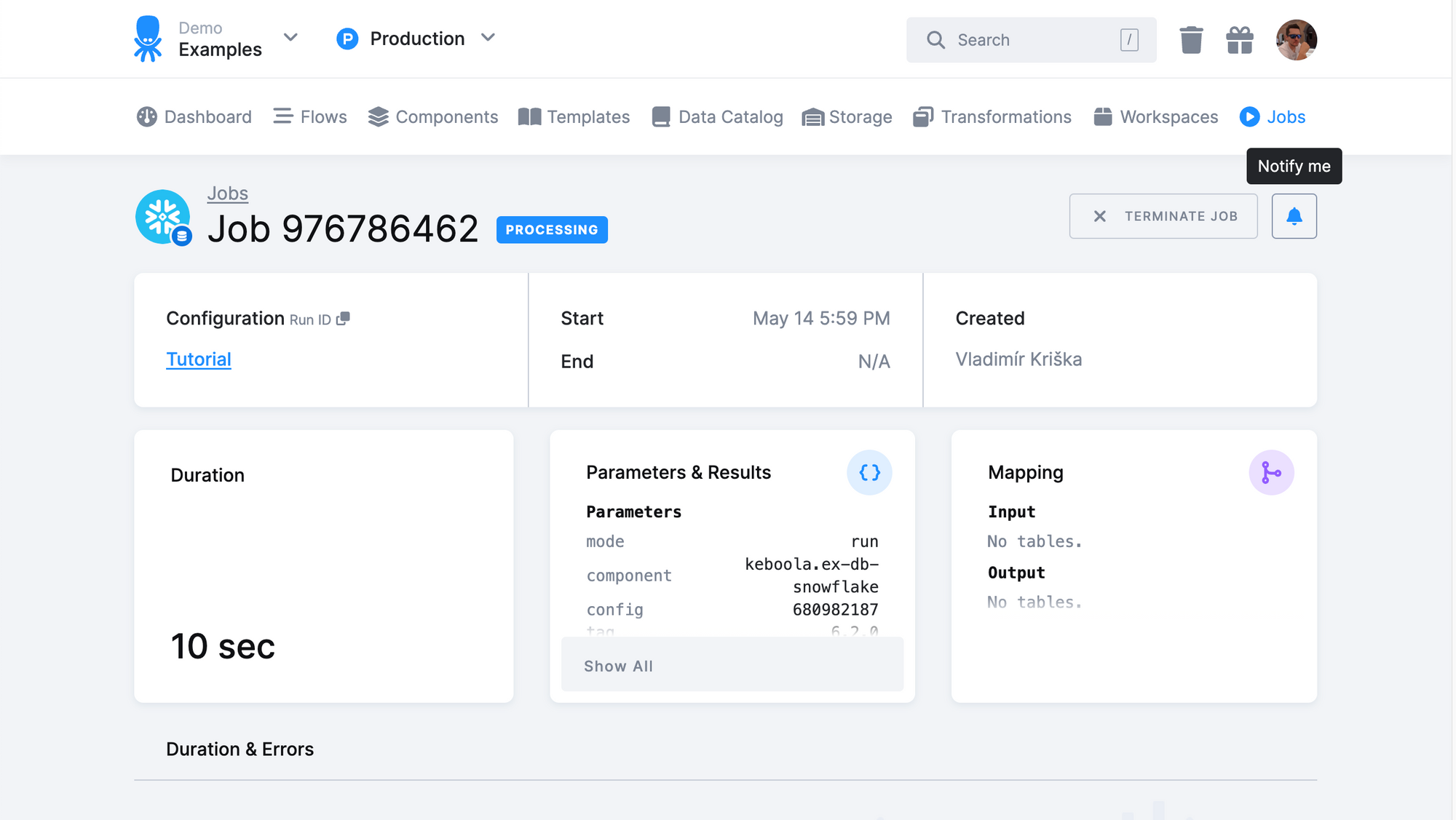 We're excited to introduce a new feature on our platform: onetime job notifications! With this feature, you can subscribe to receive an email notification when your job is complete. You no longer need to continuously check the platform for updates.
When running a job, you'll see a new option (the bell icon) to subscribe to onetime email notifications. Simply click on the icon and you will be sent an email once your job has successfully completed or failed.
You can subscribe from:
the configuration detail;
the list of configurations;
the job detail page; and
the job list page.
Staying informed about the status of a job is critical. This feature is designed to make that process easier and more convenient for you.