New TikTok Ads Data Source
We are bringing you a new component for extracting integrated TikTok Ads reports.
TikTok is a video-sharing social networking service. With the new extractor, you can download integrated TikTok Ads reports straight into Keboola Connection.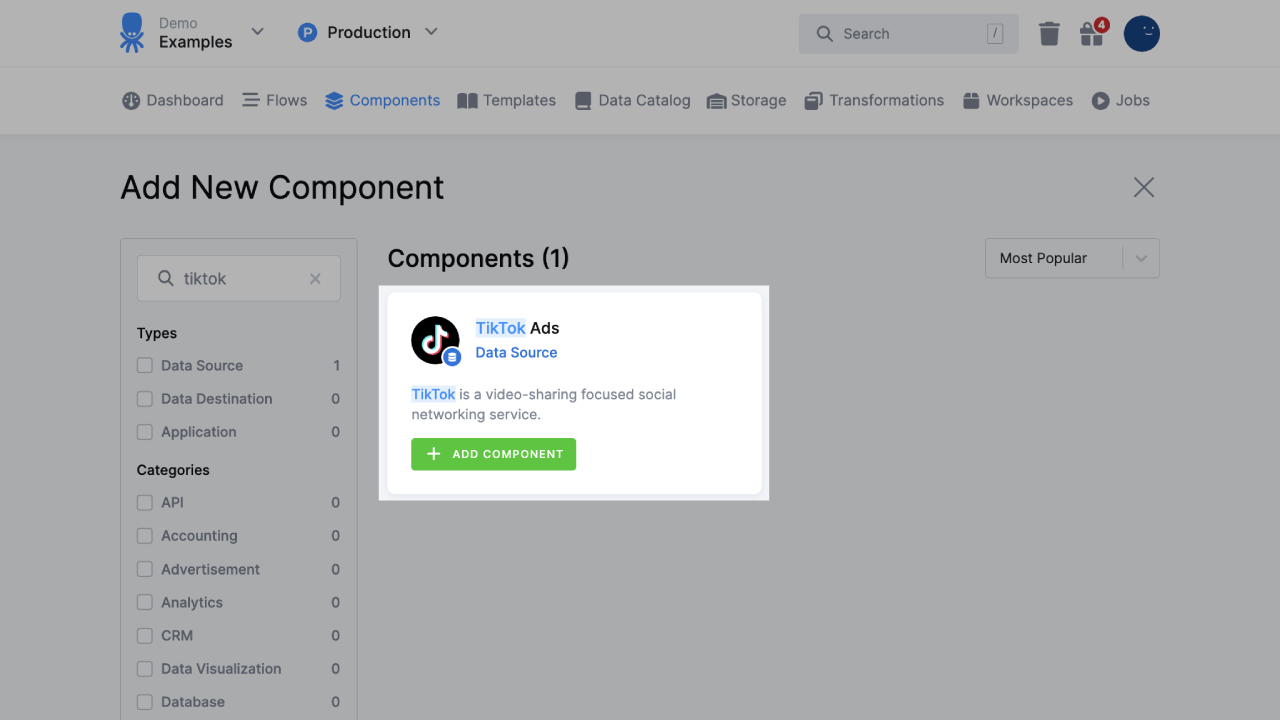 Check out our documentation on the TikTok Ads data source for more information. If you have any additional questions or feedback, please contact us.