New Storage UI Available to Everyone
New Storage is now available to all users on every stack! Its aim is to improve your experience of exploring your data.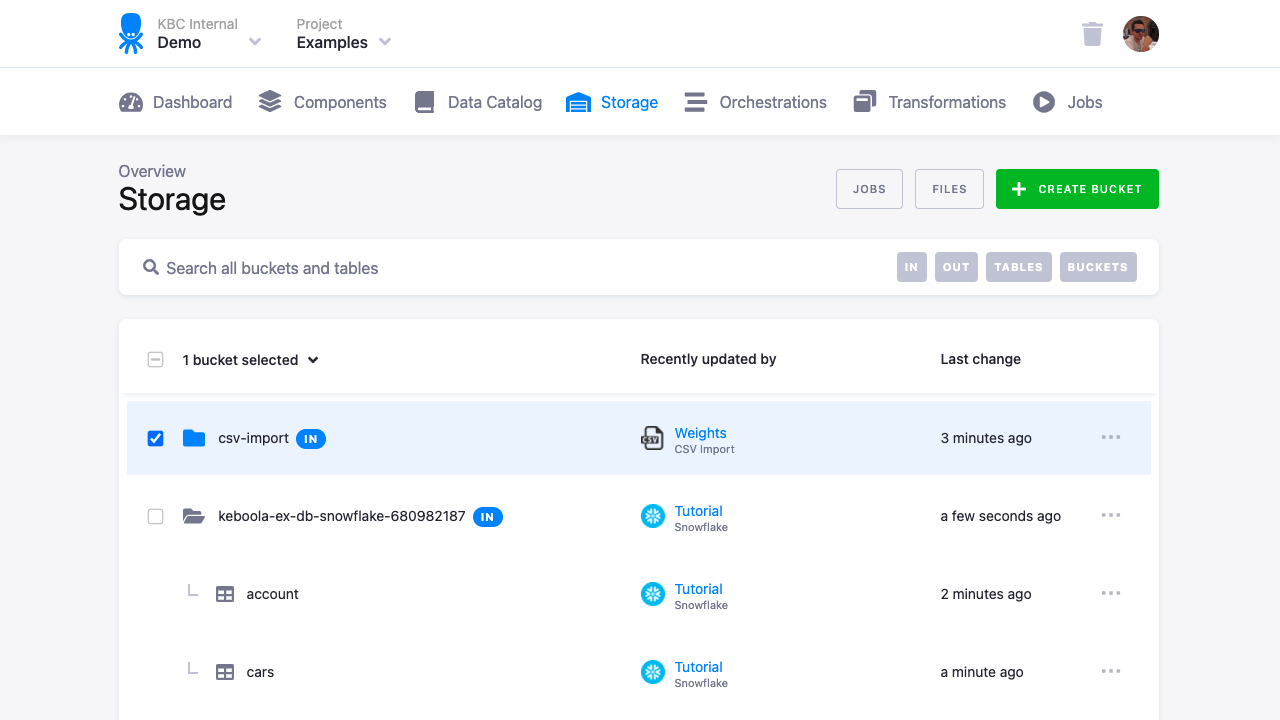 We are thrilled to present to you the new Storage UI, with a new look and enhanced features.
Besides its redesigned layout, you can also enjoy some added features, such as an overview of all buckets and tables on one screen, with bulk actions for buckets.
On the table level view, you will find a brand new Data Preview with advanced filter options or "Usage" tab. One more additional feature that improves searches is a little pop-up you can open on the bucket/table detail. It gives you a quick overview of the context you are in (e.g., last searched query, filters, and more).