New Shared Codes Detail Page
We'd like to announce the introduction of a new detail page for Shared Codes.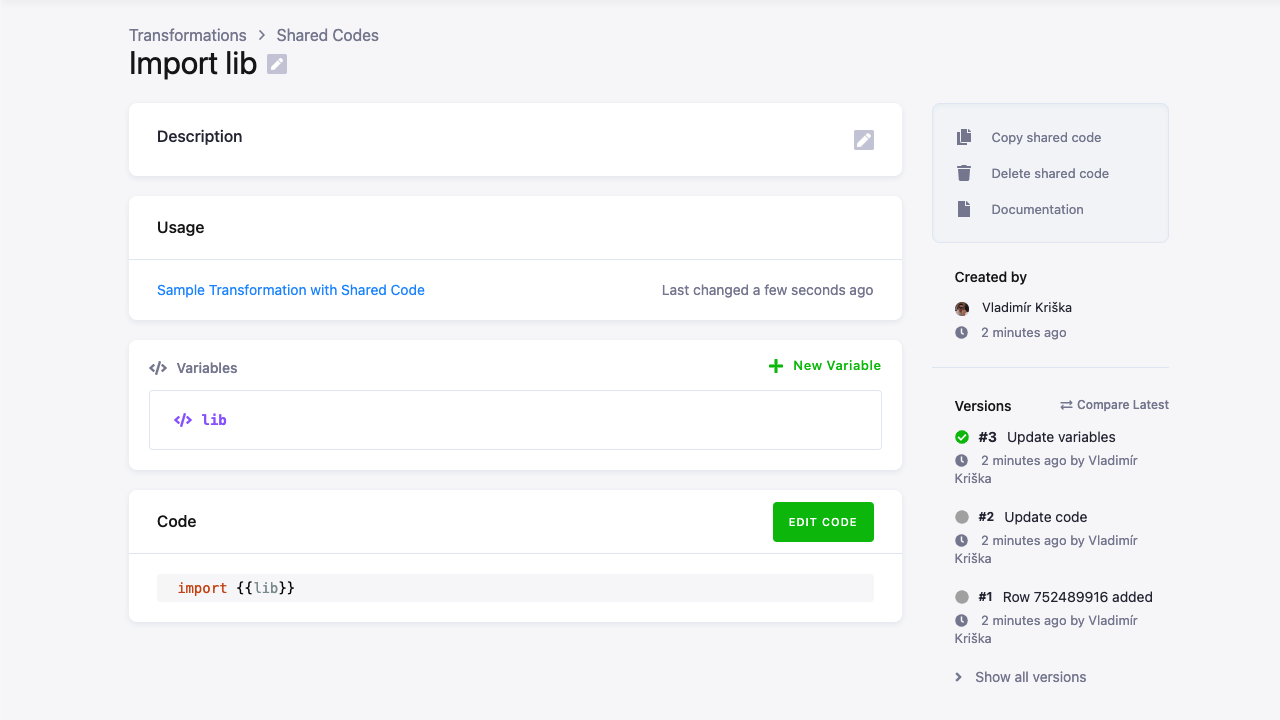 Shared Codes are now treated the same way as other components.
This means that on top of being able to edit the Shared Code's name, variables, and code, just like you used to be able to, you can now also give it a description, view and compare its versions, or roll back to one of its previous versions.
To learn more, visit our documentation.