Month in Review: January 2023
Microsoft Single Sign-On, several UI updates, and the addition of four new templates - that summarizes the events of January.
Microsoft SSO
For projects on the Azure North Europe stack, you can now use "Login with Microsoft" when signing in.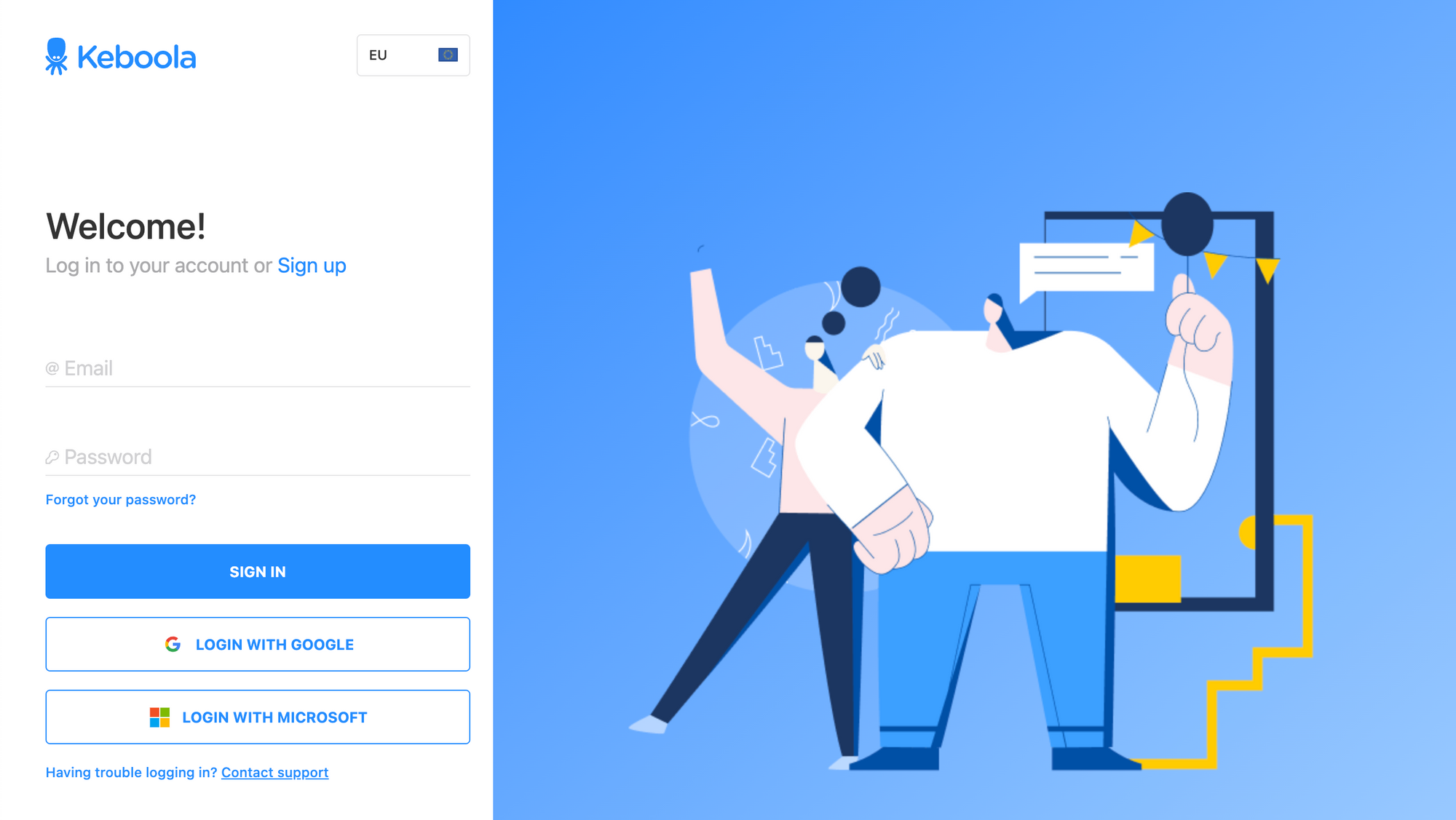 Minor UI Updates
Selecting more tables during Input Mapping definition is now easier when you need to add multiple tables.
The column "Used in" is now shown also on the configurations list page and configuration detail page.
The table preview (the page you see when clicking on a storage table link) has been slightly redesigned and simplified. The Overview and Data Sample tabs display similar information as the Storage section.  
New Templates
A few new templates have been released:
Salesforce and Pipedrive CRM templates, which help you to get an overview about your customers, activities, and opportunities for potential sales across the pipeline;
a Github template to analyze data about your code, repositories, and teams;
an Asana template to retrieve information across all projects, including their epics, tasks, users, and actions; and
a Typeform template to analyze your surveys, questions, and responses.