New LinkedIn Pages Data Source
Introducing a new component
We are happy to announce the release of our brand new data source for extracting data from the LinkedIn Pages API. It downloads data related to organizations and their posts, and to statistics about the performance of their pages, as well as tables of enumerated types used therein.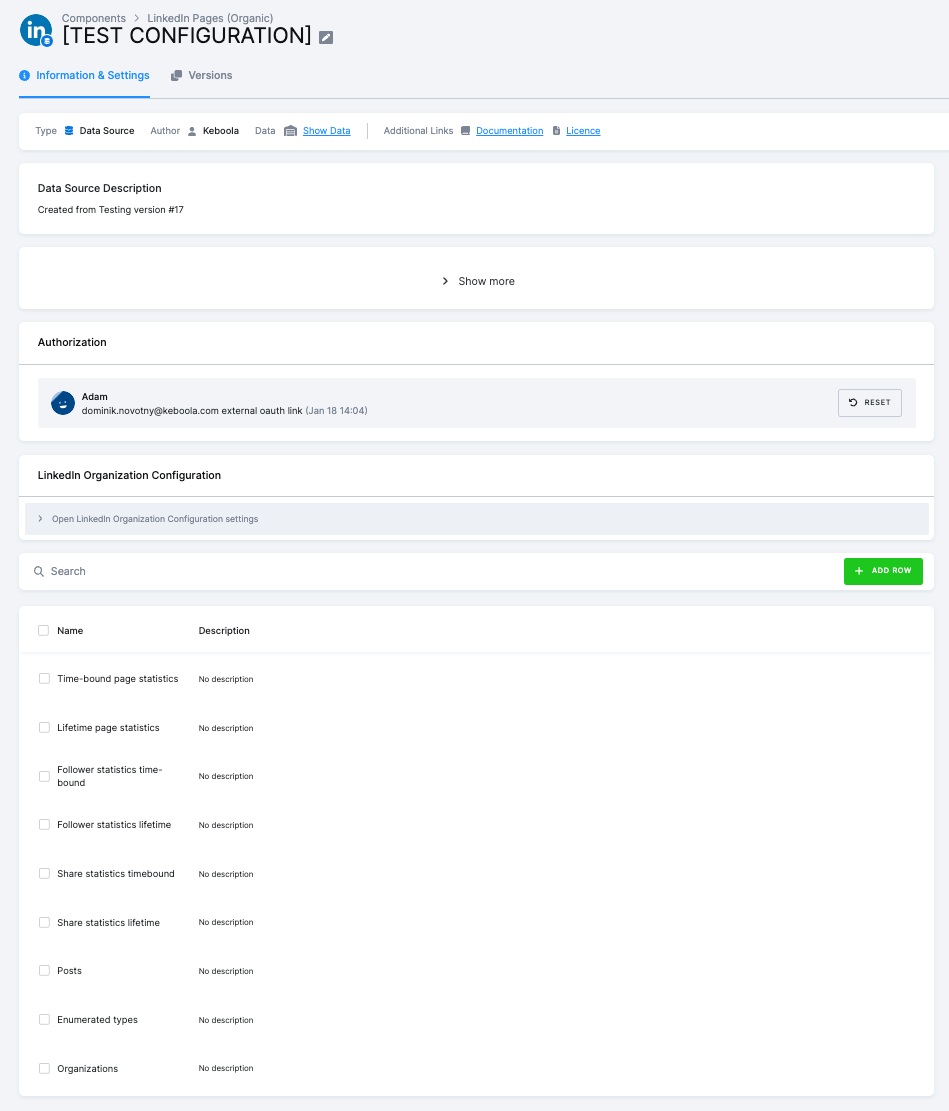 Learn more about the new extractor in our documentation.
If you have any other questions or just want to give us feedback, please do not hesitate to contact us.