Introducing Deepnote Notebook Trigger
We're pleased to let you know that a new component—the Deepnote Notebook Trigger—has been released.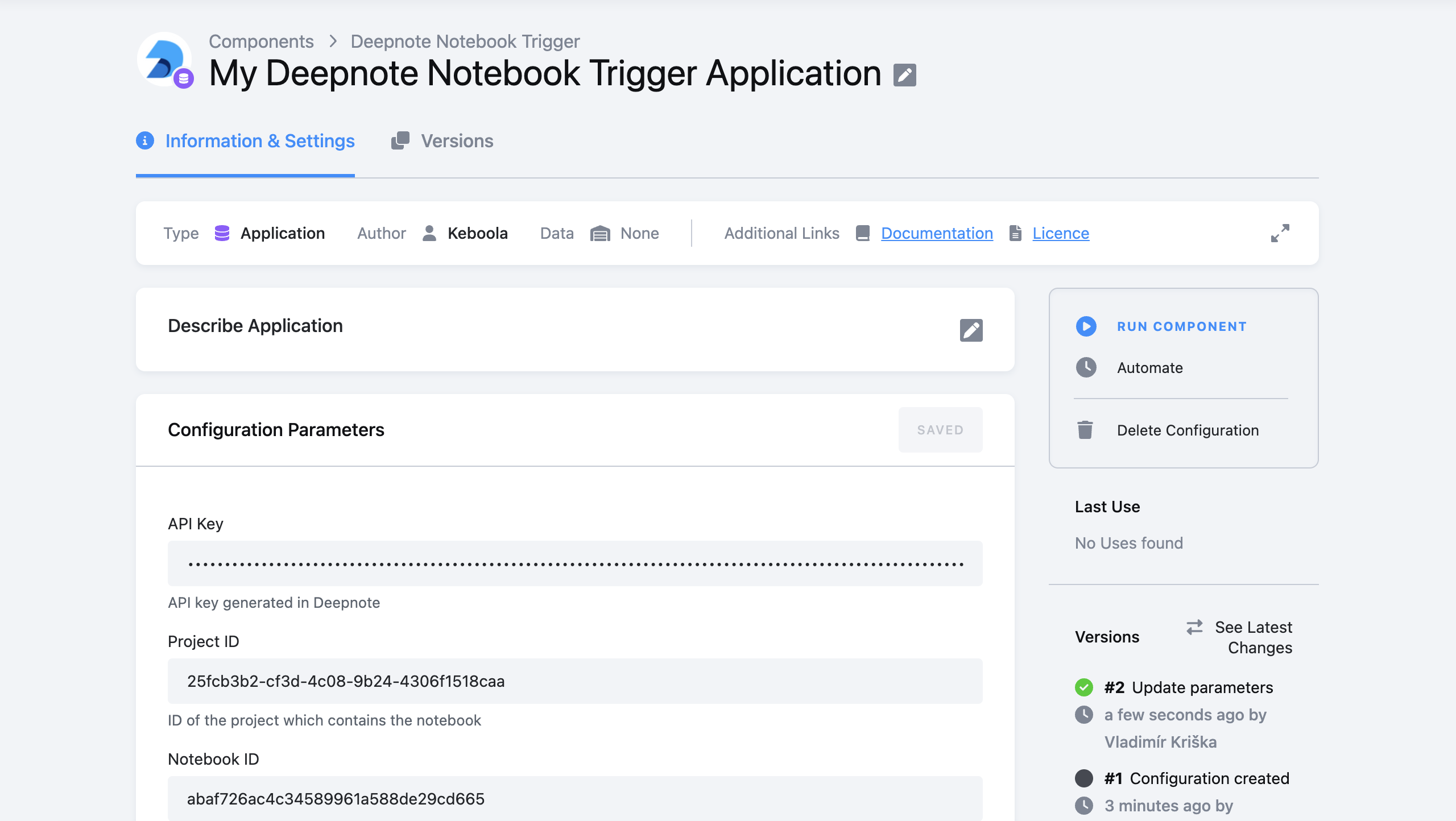 The component enables you to trigger the run of a specified notebook in Deepnote. To use it, you need access to the Deepnote API, which is available only to the Team and Enterprise plans.
You can find the component documentation here.