Data Sources, Data Destinations, and New Components Page
We are excited to announce a new page for components, scaffolds, and configurations. The new Components page also introduces new names for extractors and writers, which are now called data sources and data destinations.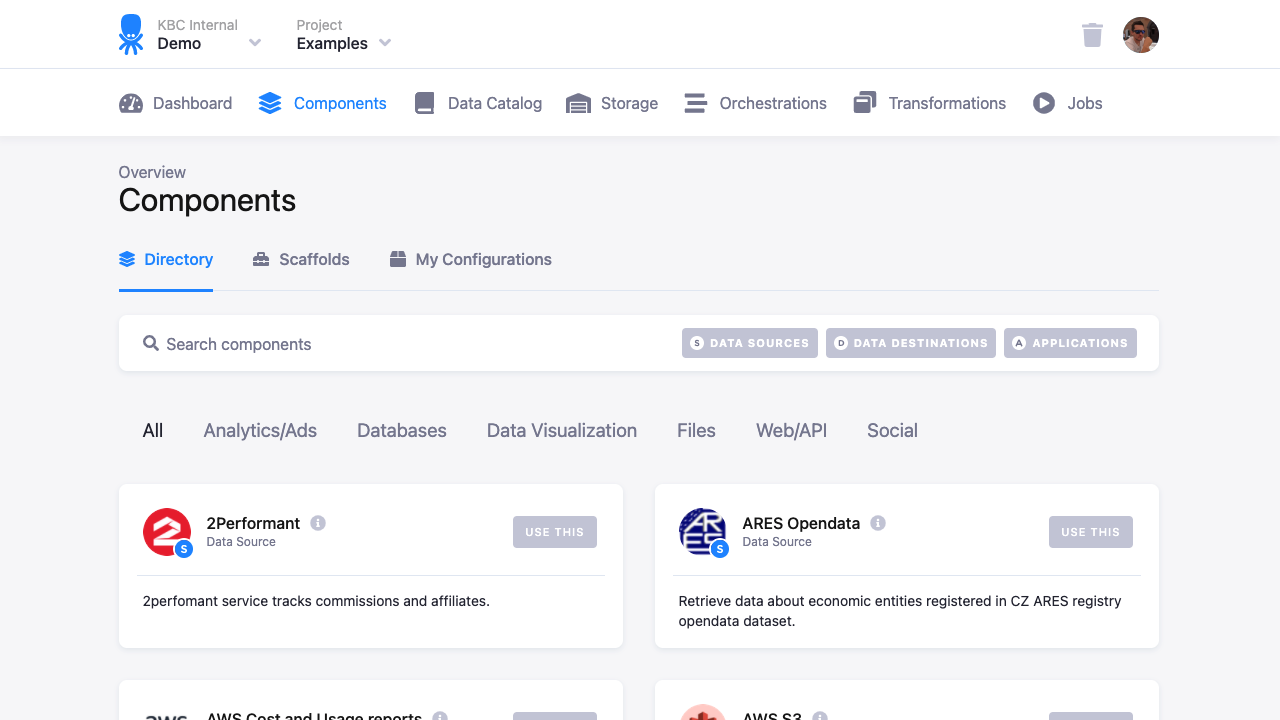 From now on, you can find all available data sources (extractors), data destinations (writers), and applications in the new Components directory. To make looking for them easier, we've sorted the most used components into categories.
The new Components page has three sections:
Directory – the place where all available components can be found
Scaffolds – pre-defined sets of component configurations, from which you can select the ones that suit you best
My Configurations – all your configured data sources, data destinations, and applications
This change is currently available to all users in the Azure - North Europe stack.