Configurations Last Job
To better explore the status of your existing configurations, you can now see the information about each configuration's last job directly in the configuration table.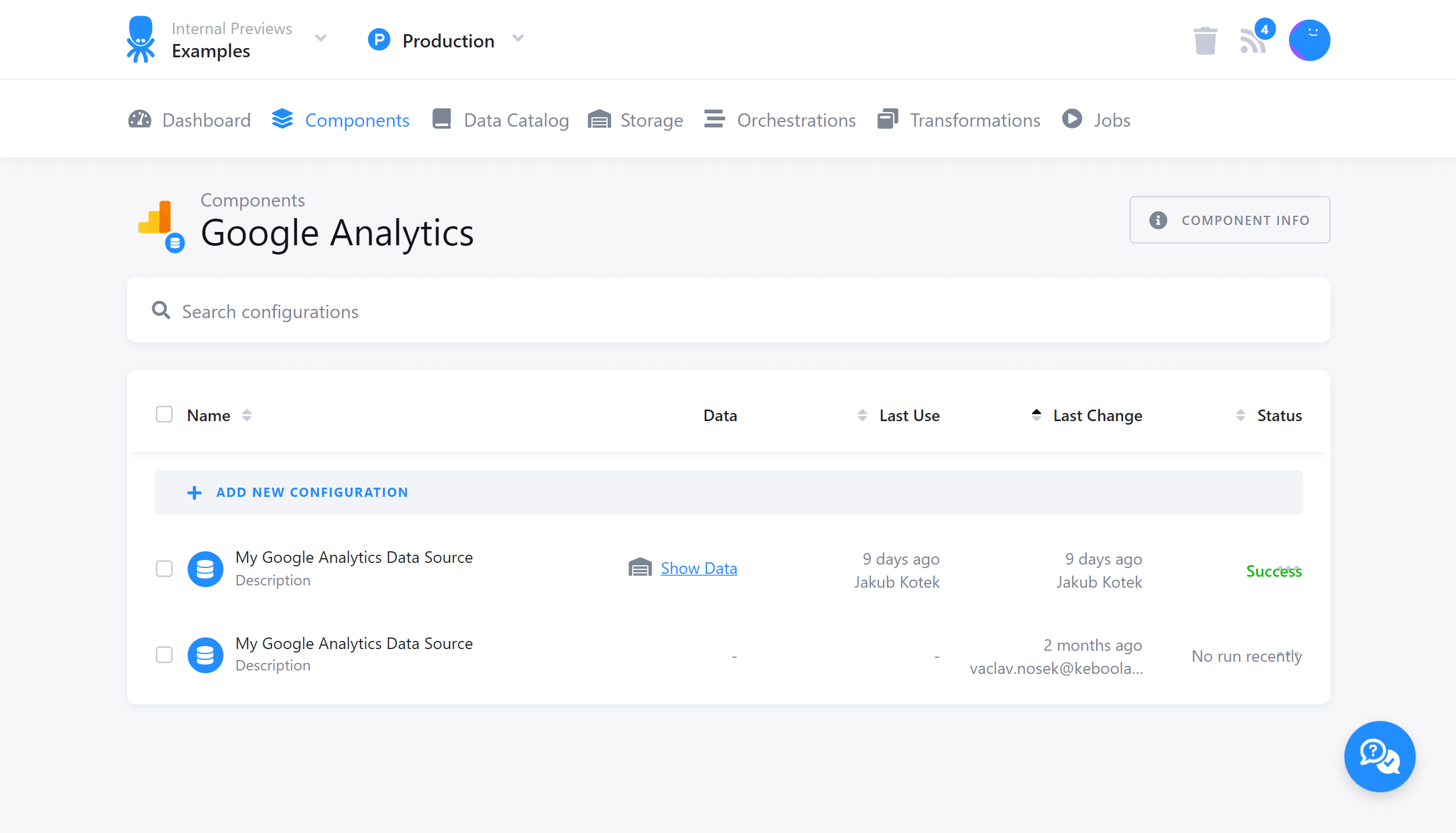 For some time now, you've been able to find the information on each orchestration's last job in the orchestration table on the Orchestrations index page. The same applies also to Flows.
From now on, the same information is available to you also for all configurations and transformations. Not only can you see who ran the last job, but also its duration and status.