CDC Support in the MS SQL Data Source
The data source for Microsoft SQL now supports the CDC (Change Data Capture) mode of incremental fetching.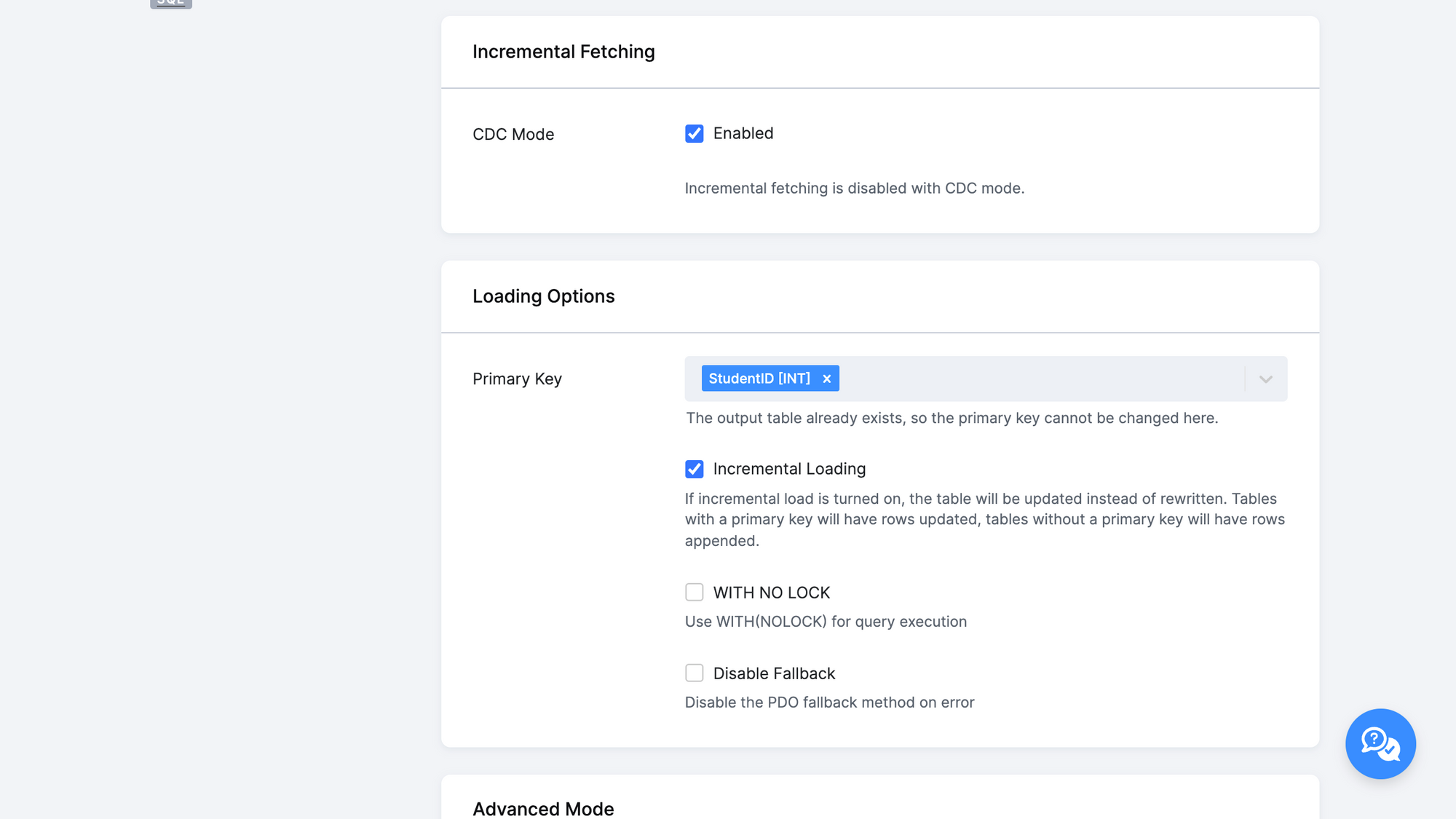 We are pleased to present a new feature of our Microsoft SQL data source that enables you to leverage the CDC (Change Data Capture) tables to perform incremental syncs.
This mode of incremental fetching is available only for tables for which the CDC is enabled in your server. See the official documentation for more information on the setup on the server side.
The biggest advantage of this approach is that it can quickly capture all changes, including deletes.
For more information about this feature, please refer to our documentation.