Another Set of Improvements for Transformations
Another set of UX improvements focusing on Transformations, Shared Codes, and Workspaces is ready and deployed to the Keboola Connection platform.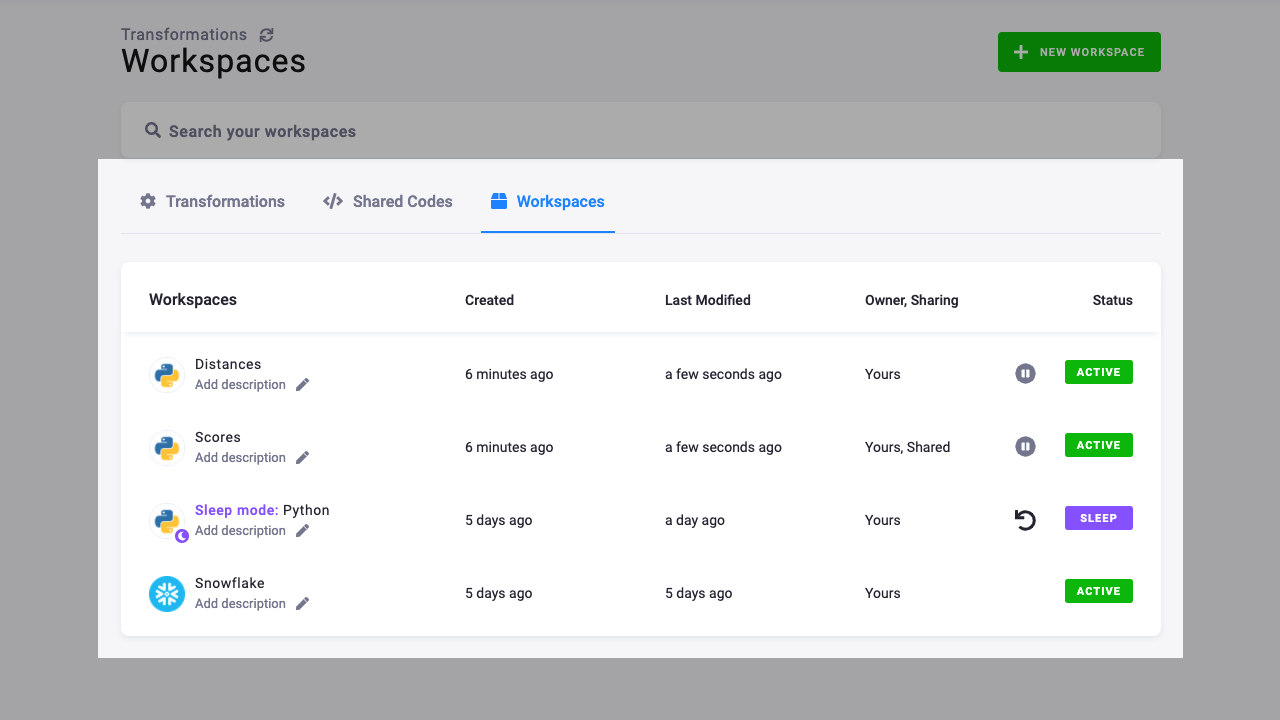 A few days ago, we introduced more compact mappings. This is available to everyone – not limited to a stack or a feature. The latest set of enhancements primarily focuses on the Azure - North Europe stack and the new transformation components available in that stack.
The Transformations, Workspaces, and Shared Codes sections have undergone significant modification, but you will also notice several minor changes that add to the overall look and feel.
Here's the summary of the most important changes:
All tabs on the Transformations page are marked with a specific icon.
Shared codes have a separate tab and can be easily renamed.
Code blocks on the Transformations detail page use the full page width and can be easily renamed.
You can connect to a workspace directly from the Workspace Credentials modal.
The code editor can be used for renaming and editing code simultaneously.
A workspace in sleep mode can be more easily identified.
Read more about Transformations in our documentation.