New Components Page Rolled out to all Users and on all Stacks
The option to turn off the new Components page is now gone.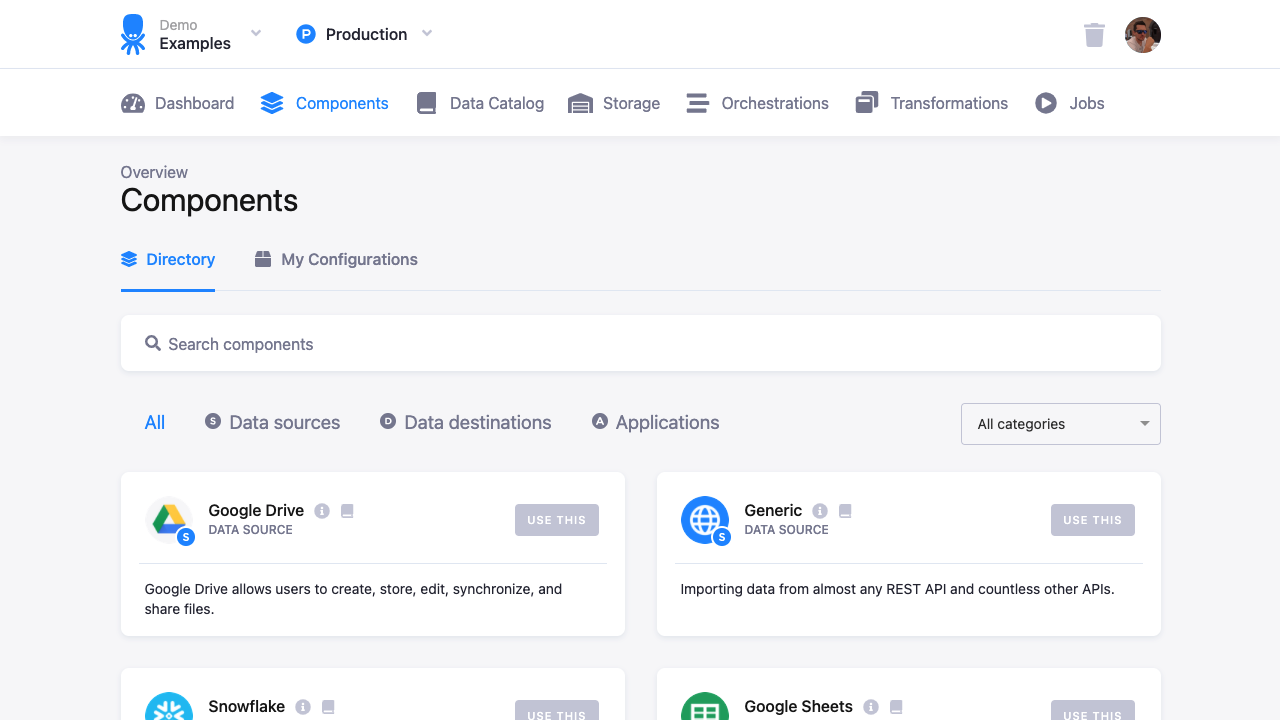 A month ago we introduced the new Components page and made it available to everyone. However, there was an option to turn it off and continue using the old Components page until November 30th, 2021. As of December 1st, 2021, the new Components page is turned on for everyone.
Just to recapitulate, here are the changes that the new Components page brings.
Extractors are now named data sources (or data source components).
Writers are now named data destinations (or data destination components).
The Directory tab – the place where all available components can be found.
The My Configurations tab – all your configured data sources, data destinations, and applications.
Also, components are now divided to three sections when browsing: Data Sources, Data Destinations, and Applications.
We are continuously rolling out changes to all apps and places in the Keboola platform (Developer Portal, Documentation, API docs, etc.).