A Simplified UI for Most Common Data Source Components
To help our new users to configure their first data source, we have introduced simplified versions of our most frequently used data source components.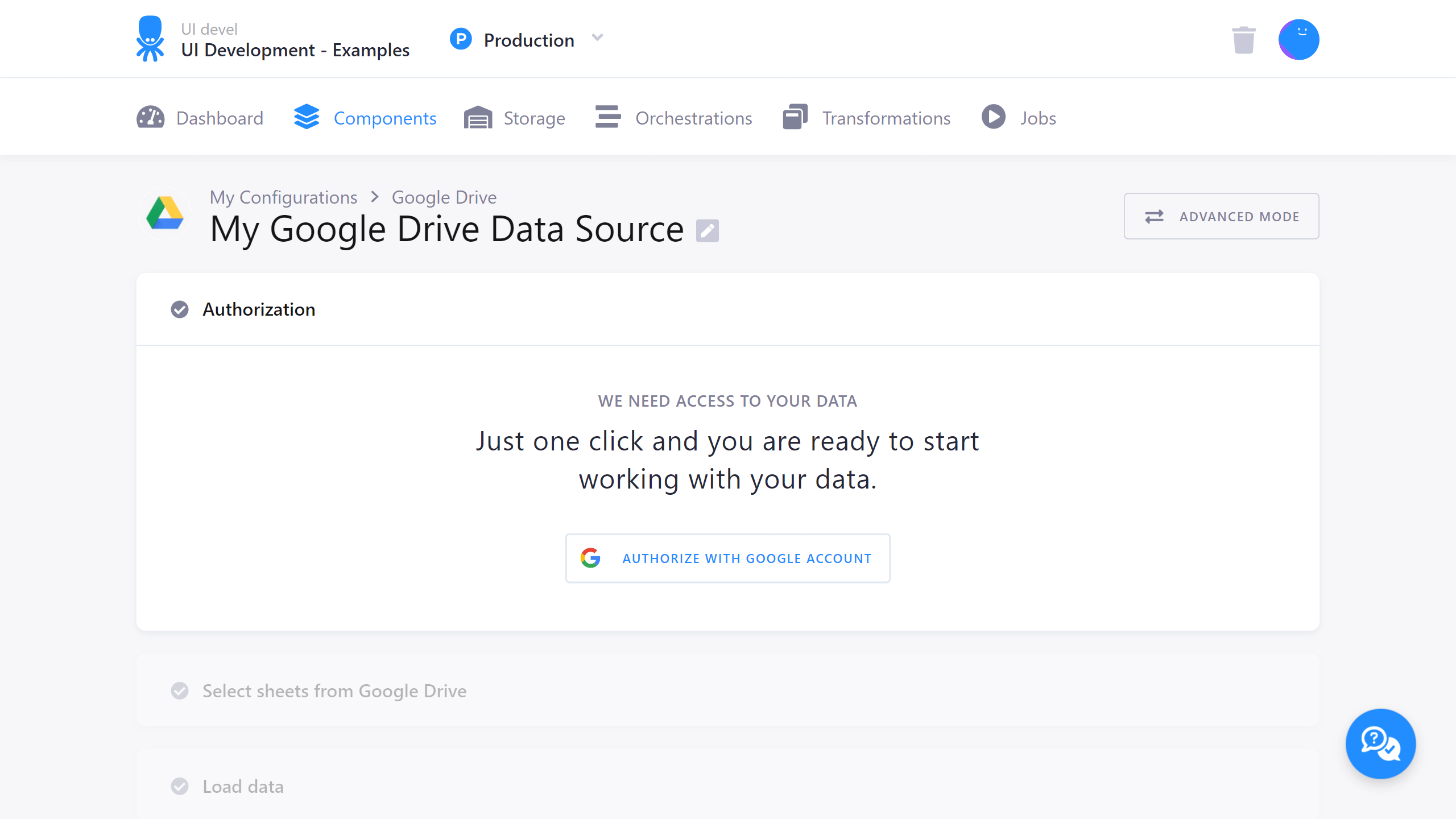 It has come to our attention that our PAYG users sometimes have a little difficulty configuring their first data source component. To make it easier for them, we decided to prepare simplified UIs for the data source components that are used most frequently. The limited configuration option with sensitive defaults will help users to bring their first data into Keboola much faster.
A simplified UI has now been prepared for the following ten data source components:
Google Drive
AWS S3
HTTP
Snowflake
MySQL
Microsoft SQL Server
Redshift
Oracle
PostgreSQL
Teradata
The simplified UI is displayed for the above components by default — for new configurations only. However, users can switch to an advanced mode at any time. When they do so, all the options that the component offers will be available to them.