Support for Multiple Queries in Shared Code
You can now save multiple queries in Shared Code.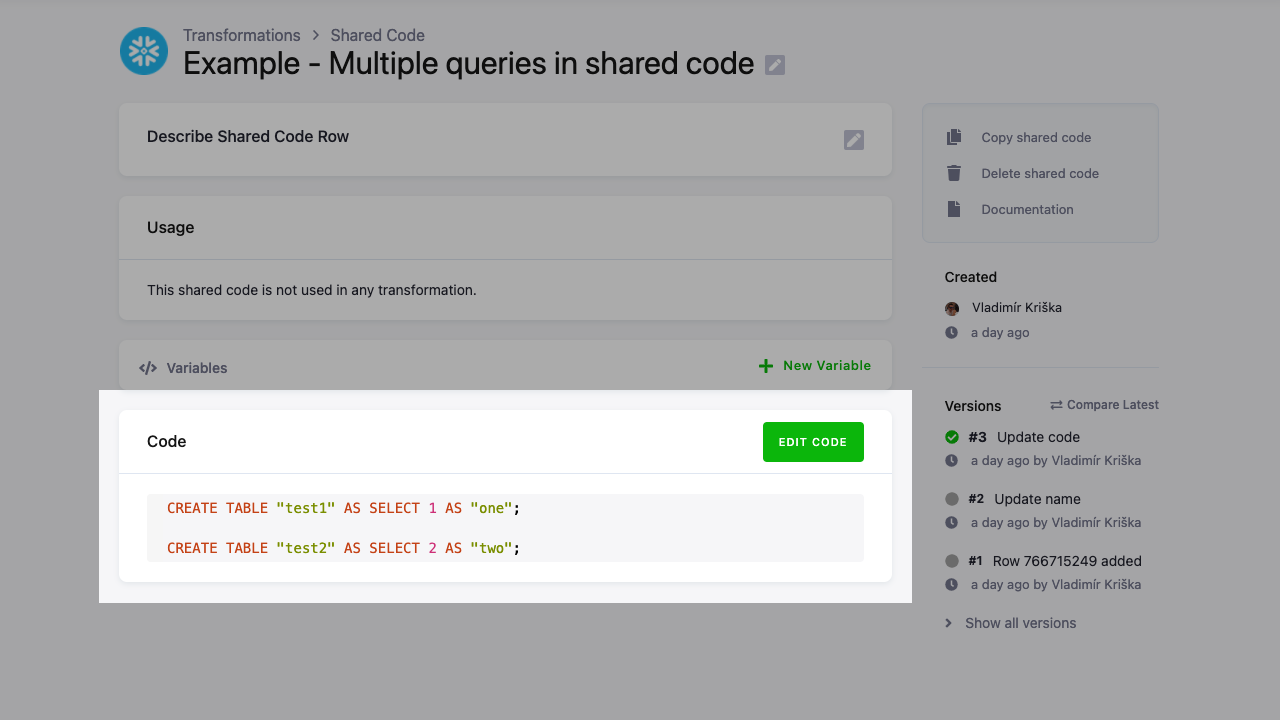 A few weeks ago, we introduced a new detail page for Shared Code. One of the most requested features for Shared Code was the option to save multiple queries in the same piece of code.
We are happy to let you know that the much-awaited feature has now been deployed to all users on every stack.
Read more about Shared Code in our documentation.