Option to Drop or Keep Data When Loading to SQL Workspace
For all SQL workspaces, an option has been added to drop all existing tables when loading new tables.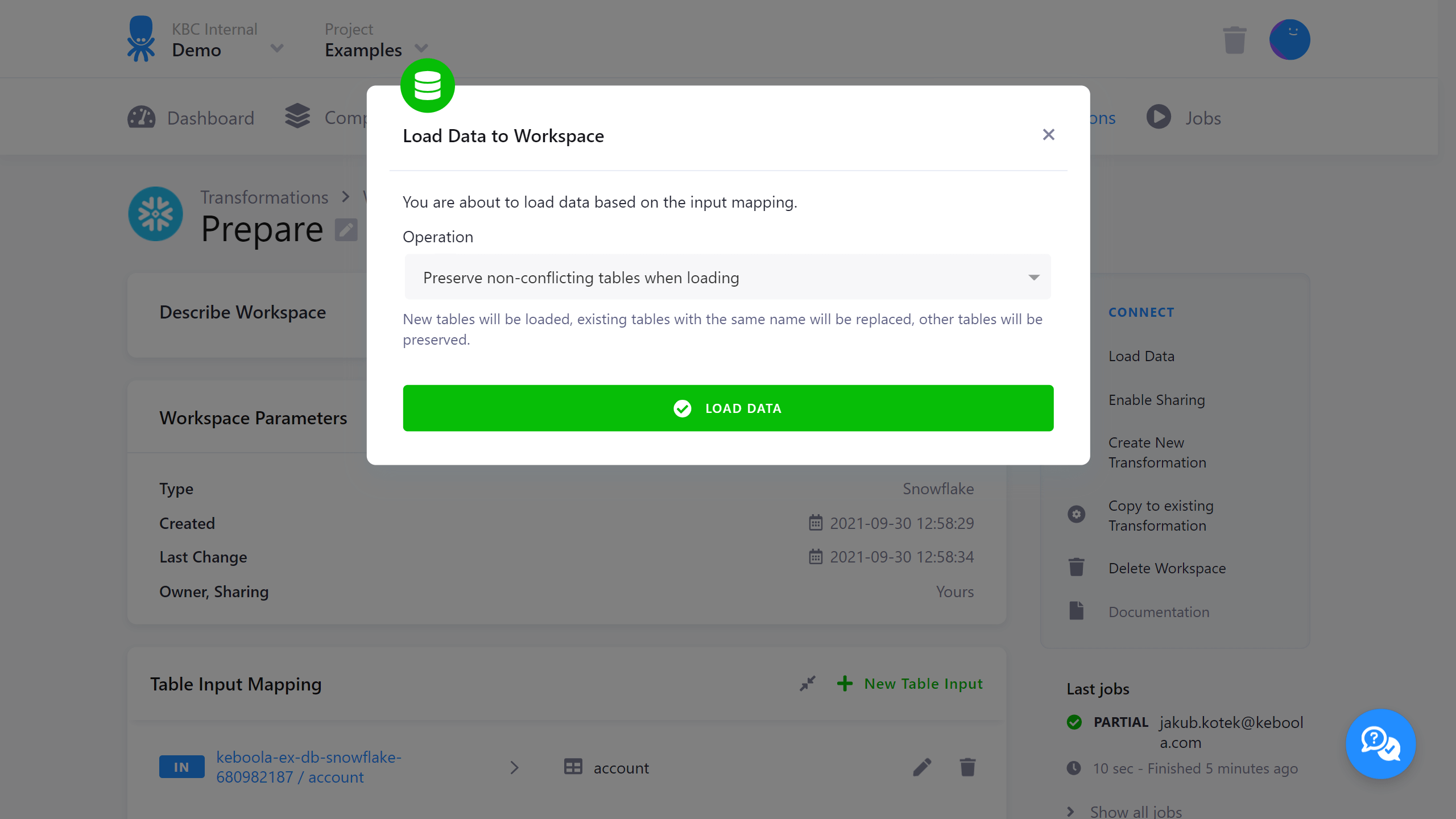 From now on, whenever you load data to an SQL workspace, you can choose whether you want to preserve or drop all existing data in the workspace.
Also, when you want to copy a transformation mapping to an existing workspace, or when you are adding new mappings by selecting tables in storage, you will see the same Operation options as when you load from the workspace page.